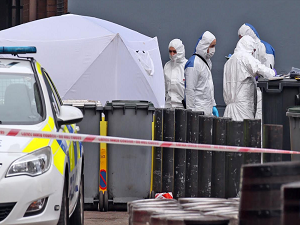 Q Newsdesk
A man found dead in Belfast City Centre yesterday was known to homeless services, according to a local councillor.

His body was discovered at Keyland's place off Brunswick street around lunchtime and police say they aren't treating the death as suspicious.
Police are investigating the circumstances surrounding the sudden death of a man in Keylands Place in Belfast city centre. The death is not thought to be suspicious at this time. A post mortem examination will be carried out in due course. pic.twitter.com/DM88E35oKQ

— Q Radio News (@qnewsdesk) 15 February 2019


Last month the body of a homeless man was discovered in a doorway on the city's High Street.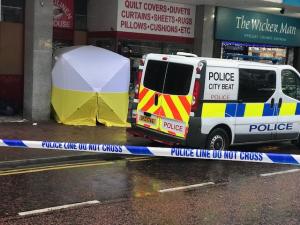 ( A homeless man's body was found on High Street last month)

Local Councillor Paul McCusker, who also volunteers for St Patrick's Soup kitchen, told Q Radio he spoke to a number of rough sleepers last night who said they're losing hope:
"The feeling amongst them was...well no-one cares. We might be next."
"I just thought - that's really sad to hear from homeless people on our streets"
"We need to change that and ensure that those people who do find themselves homeless do feel there's hope and support there".