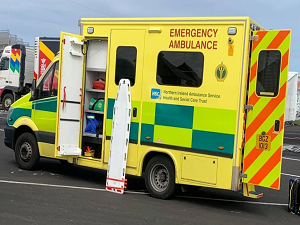 Pic by McAuley Multimedia Ltd
Q Newsdesk
A man's been taken to hospital following an incident at the North West 200 Paddock in Portstewart.
Ambulance crews and the charity air ambulance were called to the scene this morning.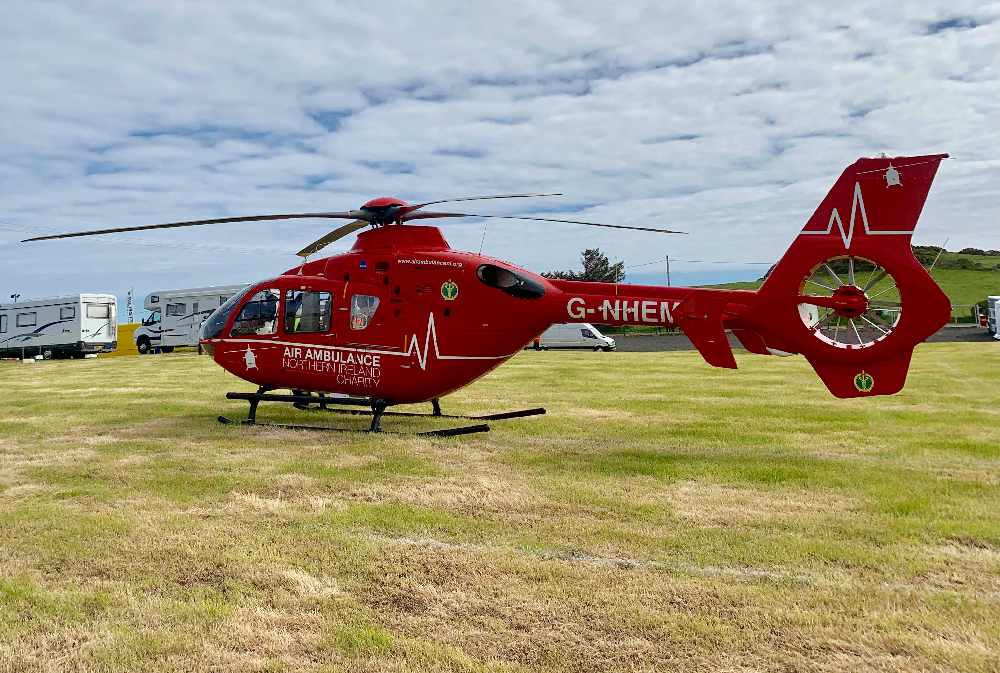 (McAuley Mulitmedia Ltd pic)
It's understood the patient - who is believed to be a crew member - fell from the tailgate of a lorry.
He was taken to Causeway Hospital by ambulance after being assessed by Doctors and Paramedics from the air ambulance.
The Ballycregagh Road was closed for a short time following the incident but has since reopened.