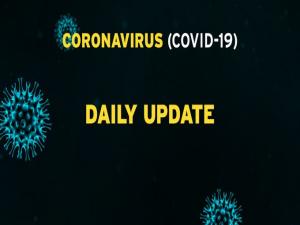 By Q Radio News
No further coronavirus related deaths have been recorded in NI in the past 24 hours.
The Department of Health's death toll remains at 2,129.
97 people have tested positive for the virus in the past day - out of 4,290 individuals tested.
84 people in local hospitals here have covid - 8 of whom are in intensive care units.
COVID-19 UPDATE:

📍No further coronavirus related deaths have been recorded in NI in the past 24 hours.

📍97 people have tested positive for the virus in the past day - out of 4,290 individuals tested.

📍84 people in hospitals here have covid - 8 of whom are in ICU. pic.twitter.com/du7fLPWUFH

— Q Radio News (@qnewsdesk) April 12, 2021