By Q Radio News
A woman has died after being pulled from the sea in Ballycastle following a major incident.
The alarm was raised at 8.31 this morning when a group of swimmers got into difficulty in the water just off Cushendall Road.
Deidre McShane a midwife - in her 50s - couldn't be saved - despite the best efforts of the emergency services.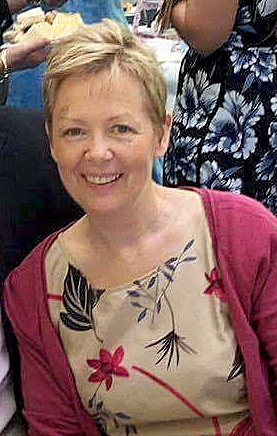 (Deirdre McShane who died tragically this morning)
A number of rescue vessels from Ballycastle, Redbay and Coleraine were dispatched to the scene and helped bring the women ashore.
A spokesperson for the Northern Ireland Coastguard said the casualties were handed into the care of the NI Ambulance Service.
The Air Ambulance was also dispatched to the scene.
It's understood the victim died at the scene and another casualty has been taken to Causeway Hospital.
Her condition is not yet known.
The emergency services are dealing with an "incident" on Ballycastle beach in Co. Antrim. Q Radio understands a group of swimmers got into difficulties. pic.twitter.com/zjsDxjnx7n

— Q Radio News (@qnewsdesk) December 9, 2019
In a statement the Northern Ireland Ambulance Service confirmed it received a 999 call at 08:28 on Monday December 9 following reports of a number of swimmers in difficulty in Ballycastle.
"Two emergency crews, two ambulance officers and a HART officer to the scene," it added.
"The Charity Air Ambulance, with a HEMS team on board, was also tasked to the incident.
"Following assessment and initial treatment at the scene, one female patient was taken, by ambulance to Causeway Hospital."