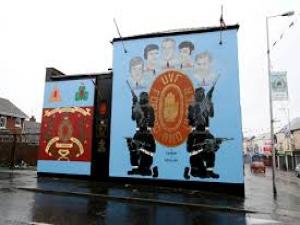 By Q Radio News
Meetings are to be held in east Belfast later to help communities move away from living under the control of paramilitaries and criminal gangs.
The Mount and Ballymacarrett areas of east Belfast have been identified in the Building Capacity in Communities in Transition project which is one of 38 actions from The Executive's action plan to tackle paramilitarism, criminality and organised crime.
The project is being delivered by The Executive Office in partnership with Co-operation Ireland, the University of Ulster, Queen's University and the Institute for Conflict Research who are working with eight communities to help them overcome the threat and control of paramilitary and criminal gangs.
Sessions already held in east Belfast have covered Community Development, Restorative Practices in the Community, Supporting Health and Well Being, Community Safety and Policing and Environment and Culture.
The final two sessions will take place on 12 February in the East Belfast Enterprise Centre.
Peter Sheridan, CEO of Co-operation Ireland said, "As recent events have shown, paramilitaries and criminal gangs continue to act against the wishes of the wider community, and I would urge people to engage with this project and attend the upcoming meetings.
"During the first phase of this project we heard different views on how to improve the lives of people living in communities blighted by criminal gangs. In this next phase of the project we want to help create the conditions where people with knowledge and experience within these communities can come forward and give their input into the design of submissions that we will make to The Executive Office."
All sessions are open for those who live, work and volunteer in east Belfast so they can identify the outcomes they want to achieve for the area and consider the role the community should have in the delivery of practical solutions that will tackle paramilitary activity, criminality and organised crime.
Work is already underway. Just recently, The Executive Office Communities in Transition (CiT) team has awarded two contracts for services relating to the second phase of the Building Capacity in Communities in Transition Project.
The Introduction to Tendering for the Voluntary and Community Sector workshops will build knowledge and understanding of public sector tendering through a series of training courses aimed specifically at the Voluntary and Community Sector (VCS) within the 8 CiT areas and will increase understanding of the CIT programme and the wider context of the Tackling Paramilitarism programme.
Community Safety training in the eight B4 target areas using existing online course materials will also be rolled out. This training will enable participants to examine ways to tackle difficult problems and will increase capacity to address problems within communities, improve networking among groups within community and increase individual skill-levels.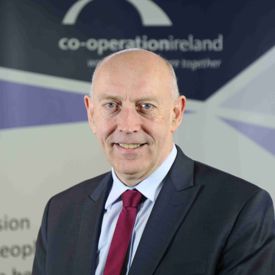 Peter Sheridan.