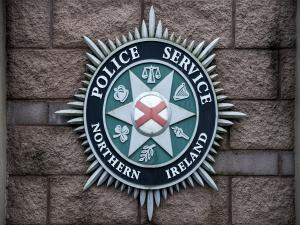 By Q Radio News
A teenager has been charged with impersonation of a Police Officer and Fraud by False Representation following an incident in north Belfast.
The 15-year-old boy was detained at a car park yesterday evening.
It follows reports of potential victims were being contact by someone claiming to be an officer and were on their way to hand over money for scanning.
The PSNI also seized a number of items from a house in Craigavon during follow up searches.
The suspect will appear before Belfast Youth Court on Saturday 15th May.
As is usual procedure the charge will be reviewed by the PPS.
Detective Chief Inspector Wilson said, "We have seen an increase in the number of scams reported to us where fraudsters pose as police officers.
"We have issued a number of appeals and warnings about this crime type recently, and I am urgently advising the public to be vigilant at all times and to be aware that police officers will never call you and ask for cash, bank details or questions about valuable possessions.
"Criminals are continuously coming up with advanced and sophisticated ways of targeting people, especially those who are more vulnerable or older.
"Critically, if you have older relatives or family members, please share this information with them so they can be fully aware of this type of scam.
"Our message is – never disclose any financial details your personal or banking details to anyone over the phone or online, no matter how convincing they may seem, and never allow an unauthorised person to have access to such details.
"Guarding your personal and banking details is essential. Never disclose them to any unauthorised person or allow anyone access to them via your computer.
"If you have received a call of this kind or are concerned by the intent of unsolicited calls, emails or letters then please report it to Action Fraud via their website www.actionfraud.police.uk or by phoning 0300 123 2040, or call police on the non-emergency number 101.
"For further advice and information visit www.nidirect.gov.uk/scamwiseni or the ScamwiseNI Facebook page @scamwiseni . ScamwiseNI have recently issued some helpful videos which show how these type of scams can take place and the terrible impacts for the victims."
It's important to remember that people of any age can fall victim to a scam.