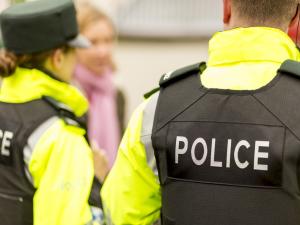 by Gráinne Connolly
A teenager has been arrested on suspicion of riotous behaviour in connection with an attack on police in North Belfast on Thursday night.
Crowds of young people threw missiles at officers and attempted to block the road in North Queen Street at around 7.25pm.
CCTV footage has been gathered and will be reviewed as part of the investigation into the incident.
The 16 year-old suspect remains in police custody.
Inspector Laura Kelly said, "It is totally unacceptable and those that involve themselves in this type of behaviour need to understand the distress they are needlessly causing to the community.
"Police continue to work with community representatives and it is clear that there are people still choosing to ignore our repeated warnings.
"We will also continue to deploy resources, from local officers, supported by our tactical support group and evidence gathering colleagues patrolling North Belfast to prevent anti-social behaviour and detect those involved.
"We do not want to criminalise young people however as we have previously said, if any offences are identified we will deal with these robustly."