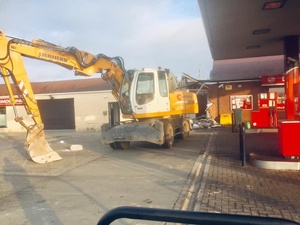 By Hannah Spratt
Two men have been arrested in connection with ATM thefts in County Fermanagh and County Tyrone.
Searches were carried out in Omagh earlier following the theft of the cash machines between December 2018 and March 2019.
A digger worth 60-thousand pounds which was stolen in Dungannon last Friday was also recovered.
The suspects aged 29 and 31 remain in police custody.