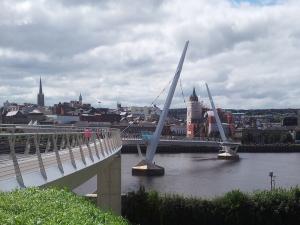 Q Radio news
Police are investigating the sudden deaths of a man and woman in Derry Londonderry.
The pair, both aged in their 20's, were discovered in Claragh Court in Strathfoyle on Friday.
The deaths are not being treated as suspicious at this stage.
Post-Mortem examinations are due to be carried out on the remains.
Q Radio news understands several police and ambulance crews were called to the scene on Friday evening.
Investigations are continuing.