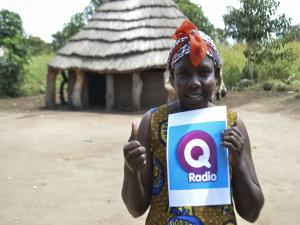 Sarah Anyang, who works with Self Help Africa in Teso, Uganda
By Q Radio News
People across Northern Ireland are being asked to back a charity appeal that will help thousands of families in north-east Uganda to rebuild their lives following a generation of instability.
Like Northern Ireland - farmers there are recovering from decades of conflict - but unlike here they have very little by way of government handouts and certainly no single farm payments.
The charity Self Help Africa, formerly War on Want, says all donations made to its Give2Grow project will be doubled by the UK government.
Frankie McClure is head of fundraising at the charity in Northern Ireland and says anyone who wishes to donate will find details on the Self Help Africa website...
People across Northern Ireland are being asked to back a charity appeal to help a thousand families in north - east Uganda rebuild their lives. Self Help Africa - says all donations to Give2Grow will be doubled by the UK government.@selfhelpafrica pic.twitter.com/5GCn8nDq8x

— Q Radio News (@qnewsdesk) 15 February 2019

Launching Self Help Africa's Give2Grow campaign in Belfast today, charity spokesperson Frankie McClure said that from the 15th of February to the 15th of May, all public donations to Self Help Africa's Give2Grow appeal will be doubled by the UK government, allowing the charity to reach twice as many people.
He explained that the locally-based charity, which formerly operated as War on Want NI, is appealing for support to rebuild the lives of 1,000 families in Teso, affected by years of violence and struggle.
Collections to the appeal were being accepted at Self Help Africa charity shops across Ulster, while a programme of events was being organised to support the campaign across the country.
Mark Ireland, Self Help Africa's Head of Programmes, explained that many households are still struggling to restore small farms that have grown wild following a generation of neglect.
"Teso is one of the poorest areas of Uganda, with more than half of the people living on less than 15p a day."
"We're supporting households to restore their small farms, so that they can grow and earn more from the land, rebuild their communities, and provide a better life for their families," Mark said.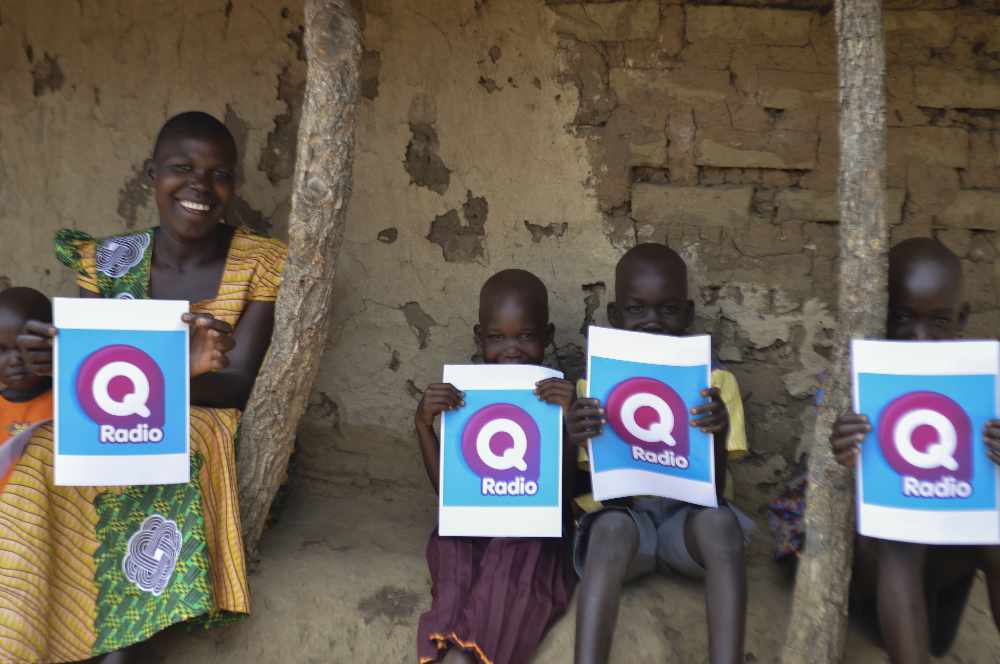 (Norah Ahupo (mum) with her children: Stephen, Moses and Catherine Ahupo, who will benefit from the Self Help Africa Give2Grow appeal, during which all donations will be doubled by the UK government)
Secretary of State for International Development Penny Mordaunt congratulated Self Help Africa for its important initiative and said that backing from the UK government meant that donations to Give2Grow would go twice as far.
"In sub-Saharan Africa women grow 70% of all the food grown on small-holdings, but these women and their families are only just surviving.
"UK aid and Self Help Africa are working together to make sure Ugandan farmers have the skills and training they need to not only grow enough food for their families but also to build sustainable businesses" the Secretary of State added.

"By UK Aid Matching the 'Give2Grow' appeal we are doubling the generosity of the public in Northern Ireland and doubling the power to change lives across the country."
People can also support the campaign by visiting www.selfhelpafrica.org or by contacting the charity's Belfast office on +44(0) 28 90 232064.
In early 2018 War on Want Northern Ireland merged with Dublin-based Self Help Africa.
The organisation implements farming development programmes across sub-Saharan Africa, and will work with approximately three million people, this year.
http://www.selfhelpafrica.org/give2grow