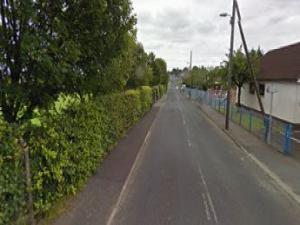 Fairhill Road, Cookstown
by Gillian McDade
Leaflets highlighting the scourge of anti-social driving have been delivered to residents in the Fairhill area of Cookstown.
'Fairhill-Fair Warning' asks drivers to show respect and consideration for people who live in the vicinity.
The neighbourhood policing team, along with Policing and Community Safety Partnership and Mid Ulster Council are behind the creation of the leaflet.
Residents have raised concerns in the past about anti-social driving and the impact this has had on their quality of life.
Police are urging people to report careless and inconsiderate driving using the 101 number.
You should note the make, model and registration number of the offending vehicle.
Police are also reminding drivers that they have the power to seize vehicles that cause distress.