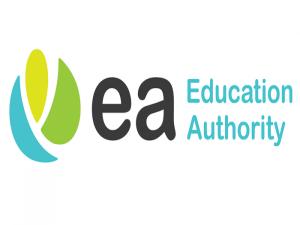 By Maria McCann
A number of schools in Northern Ireland are at risk of closure.
The Education Authority says around 40 could shut or merge under their plans.
The body says there are too many schools for the size of the population in Northern Ireland.
However a consultation process would need to be carried out first before any decision would be finalised.
The Education Authority (EA) has published Northern Ireland's first regional area plan for school provision.
It is accompanied by a 2017-18 action plan which identifies key priorities and actions that EA and other managing authorities will focus on in the first year at a local level and within each local government district.
EA Director of Education John Collings said: "Our goal is to enhance the quality of education provision and to raise standards for all children and young people in Northern Ireland.
"We want to ensure that all pupils are taught in good, sustainable schools that can effectively meet their educational needs as well as providing a range of opportunities for development in other ways.
"We have too many schools for the size of our population, particularly at primary school level. Providing Pathways aims to stimulate discussion and dialogue and to facilitate the development of creative and innovative solutions to shared challenges.
Commenting on a letter from 43 principals in Greater Belfast who have written to the Secretary of State for Northern Ireland regarding threats to cut school budgets
Chris Keates, General Secretary of the NASUWT, the largest teachers' union in Northern Ireland said:
"While politicians argue and refuse to reach agreement children are suffering, teachers are losing jobs and the education service in Northern Ireland is being made to pay the price.
"The situation is nothing short of disgraceful."
Justin McCamphill, National Official Northern Ireland, said:
"Children and young people are entitled to high quality education.
"This entitlement is being seriously compromised by the failure to invest in schools and the school workforce.
"The NASUWT's campaign to protect jobs and resist further cuts will continue."