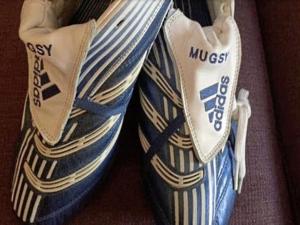 by Gráinne Connolly
Sinead and Cormac McIvor from Balinderry are fundraising in aid of the Royal Hospital's neonatal intensive care unit.
They're son Franky passed away in February last year due to a rare disease.
He lived for just 20 days.
After over a year, Sinead and Cormac decided they would like to raise money for the hospital that helped Franky in his short lived life.
For anyone who donates to the fundraiser, they have the chance to win a pair of Tyrone legend Owen 'Mugsy' Mulligan's personalised boots.
Donations can be made through their just giving page:
https://www.justgiving.com/crowdfunding/sineadcormac-mcivor?utm_source=facebook&utm_medium=shares-from-email&utm_campaign=project-status-update-email-share&utm_content=sineadcormac-mcivor
Initially, they're target was £2,000 but you can see on their just giving page that they've raised over £3,000.