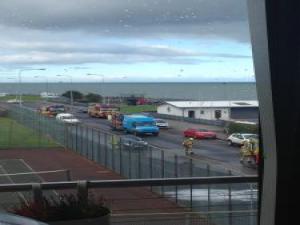 Overlooking the scene of the gas leak at Ballyholme in north Down - pic by Weng photography
By Hannah Spratt
Ballyholme Yacht Club in north Down was evacuated on Saturday following a gas leak.
Residents in several nearby properties on the Seacliff Road were also advised to leave their homes.
It's understood a gas pipe ruptured and residents reported hearing a loud bang.
The emergency services spent much of the afternoon at the scene.