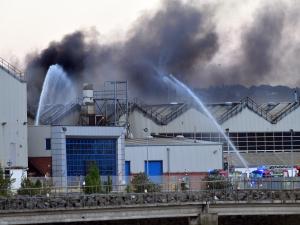 By Michael McHugh, PA
An accidental fire at Belfast's Bombardier Aerospace plant had "minimal" impact, the economy minister said.
The blaze appeared to have started in machinery and the cause was under investigation, Northern Ireland Fire & Rescue Service (NIFRS) said. It was contained to one area of the factory.
The Canadian-owned manufacturer makes aircraft wings and other components and is among the city's biggest employers.
Minister Diane Dodds said: "The fact the fire was contained to one area of the factory is testament to the professionalism of both the NIFRS and Bombardier staff.
"I want to pay tribute to them for their skill and efficiency in dealing with the blaze and preventing this situation from becoming much worse.
"I am pleased to be able to hear for myself that the impact on the factory has been minimal, with the majority of work unaffected and it is business as usual."
Airport Road was cordoned off on Sunday evening as firefighters attended but the plant appeared to be open as usual for workers arriving for shifts on Monday morning.
Mrs Dodds visited the plant and added: "Our aerospace industry is founded on a strong engineering heritage and an excellent grounding in knowledge and skills.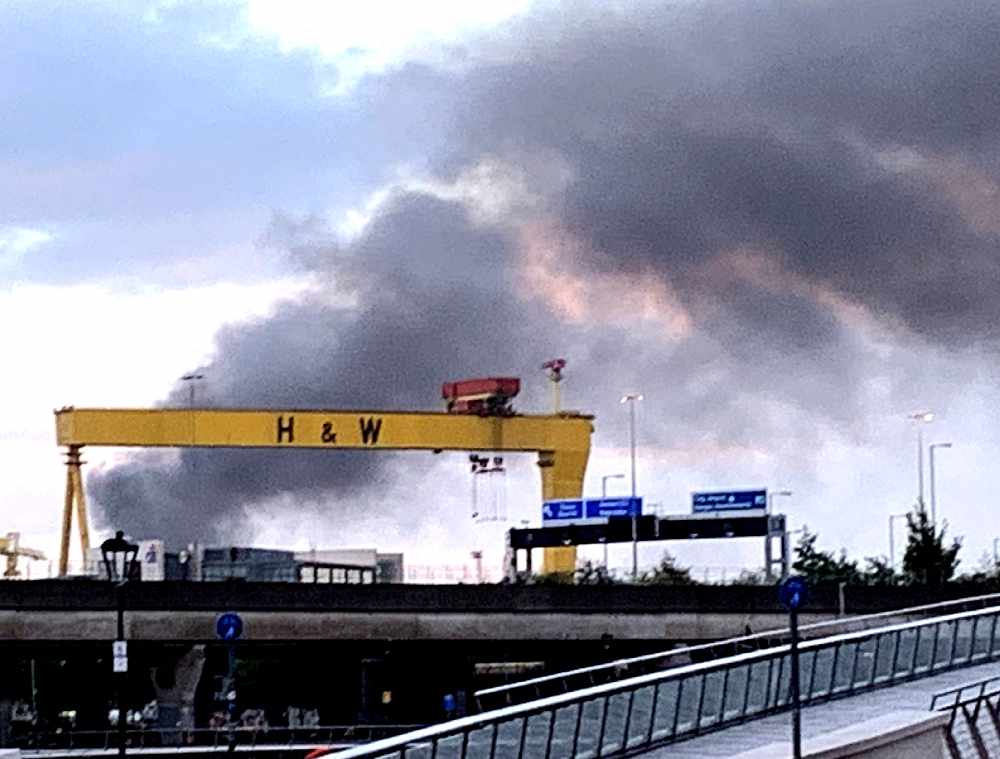 "These skills and experience will be invaluable as we begin to rebuild after the devastating impacts of Covid-19."
She said Bombardier was vital to the manufacturing sector, being not only one of the country's largest employers but also a major customer for other businesses within the supply chain.
The minister added: "I am therefore glad to hear that despite the fire there will be a minimum of disruption to customers and suppliers."
At one stage there were six pumping appliances, one aerial appliance and a high-volume pump, with 50 firefighters and supervisory officers engaged in operations to contain the fire.
Bombardier has praised the "incredible" work of the emergency service.