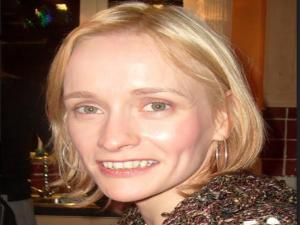 Charlotte Murray
M&M Services and Q Radio News
The family of murdered Charlotte Murray has appealed for a law in her name to stop the release of killers like her fiancee Johnny Miller until they do ''the decent honourable thing'' and give up their victims' bodies.

The former chef was today (Mon) told by Judge Stephen Fowler QC he will serve a minimum of 16 years of his life term before ever being considered for release by the Parole Commissioners for murdering Charlotte in October-November 2012.

The 49-year-old Co Tyrone chef, from Redford Park, Dungannon, who has already lodge an appeal against conviction, was unanimously found 'guilty' last October, just weeks before the seventh anniversary of 34-year-old Charlotte's disappearence, of being her "cold calculating murderer".

In his sentencing remarks today Judge Fowler acknowledged the devasting impact on Charlotte's family that her body has never been recovered, or likely to be.

"This has caused and will continue to cause the family considerable pain, distress and hurt. I regard this as the most serious aggravating feature of this case," declared Judge Fowler.

The Dungannon Crown Court judge said the disposal of Charlotte's body wasd not "transient concealment" the effect of which "has been to deprive Charlotte's family of any form of closure. tehir ability to grieve the loss of their loved one has been denied by the defendant".
A former chef has been told he must serve 16 years of a life sentence before being considered for release after being found guilty of the murder of Charlotte Murray. The 34 year old went missing from Dungannon in 2012, and her body has never been found. pic.twitter.com/n9L2jK5iY6

— Q Radio News (@qnewsdesk) February 10, 2020

Judge Fowler, who said the police should be commended for their "thorough and painstaking investigation", said her disappearence also made it impossible to say how she died, what injuries she suffered and that the reason behind it he was satisfied was "to evade detection and destroy evidence".

Outside the Tyrone courthouse, Charlotte's still grieving family, while also praising both the police and authorities, said "we would also like to ask our local politicians to bring into place a Charlotte's law to compel murderers such as Mr Miller to divulge the location of their victims, failing this they do not stand a chance of parole".

Speaking on behalf of her mother and brothers, Charlotte's identical twin sister Denise added: "No family should have to suffer like this. We should not be denied the right to be able to bury our sister Charlotte, to mourne her and to lay flowers on her grave".

While the family said they left court, "knowing justice has been served... but we still don't have Charlotte's body home".

And in a direct appeal to Miller, they asked him "to tell us where Charlotte's body is and to let us bring Charlotte home. We want to say our goodbyes in peace,", describing his continued silence as "a cruel suffering he has put upon us, especially our mum.

"You had a fair trial Mr Miller, give it up and let us know what you have done with Charlotte".
DCI Eamon Corrigan also made this direct plea to Mr Miller outside Dungannon Court House:


His four-week trial last October heard Miller murdered Charlotte in a rage when sent explicit images of herself in the arms of another man. It was, said prosecution QC Richard Weir, "the last straw ... a last humilitaiton...being shown to be a cuckold".

In answer to these murderous claims, Miller maintained that she simply left their Roxborough Heights, in The Moy, Co Tyrone, to take up a job in Belfast, leaving him her car, which he sold to pay off her debts to him, and her beloved dog Bella to look after.

However, today (mon) Judge Fowler dismissed his claims as little more than "an elaborate ruse to put her family and police off their enquiries" by creating a flase trail of messages "to suggest she was alive, in communication with him, living in Belfast and had made arrangement to collect her things".

"This," added the judge, "was further evidence of his actions to evade detections and prosecution".

A third aggravating factor, as identified by the prosecution at his trial, was Charlotte's vulnerability, estranged from her immediate family with no real friends, and murdered in a domestic setting, "in her home where she should have been safe" and that she was "no physical match for the defendant".

In the aftermath of his conviction last year, Charlotte's twin Denise, appealed on behalf of their mother Mary and family for "Mr Miller to do the decent thing, the honourable thing and let us know where Charlotte's body is, so we can bring her home".

To date Mr Miller has kept that secret to himself, maintaining she still is alive, while "assiduous, thorough, wide-ranging, comprehensive inquiry .... gargantuan efforts" by police has established there was not a shred of evidence to suggest this is the case.

And despite renewed searches by police since his conviction, including the draining of a local quarry pit at Benburb, Charlotte's whereabouts remain unknown.

During his trial the jury heard of alleged sightings of Charlotte in the weeks and months following her disappearence, in Moy itself, at a local hospital, and even in England. However by their verdict the jury must have discounted this and Miller's denials of using her mobile phone to send text messages to "lay a false trail" in an attempt to show her alive.

The jury must also have rejected defence claims Charlotte was either alive or had fallen victim of another killer, and instead accepted the 'circumstantial' prosecution case she did not simply disappear, but was murdered by the man she'd proposed marriage to.

And that three weeks later Miller dismembered and disposed of her body using an axe and a saw he'd gone looking for online for the gruesome task, and not as a Christmas present for his dad, as he claimed.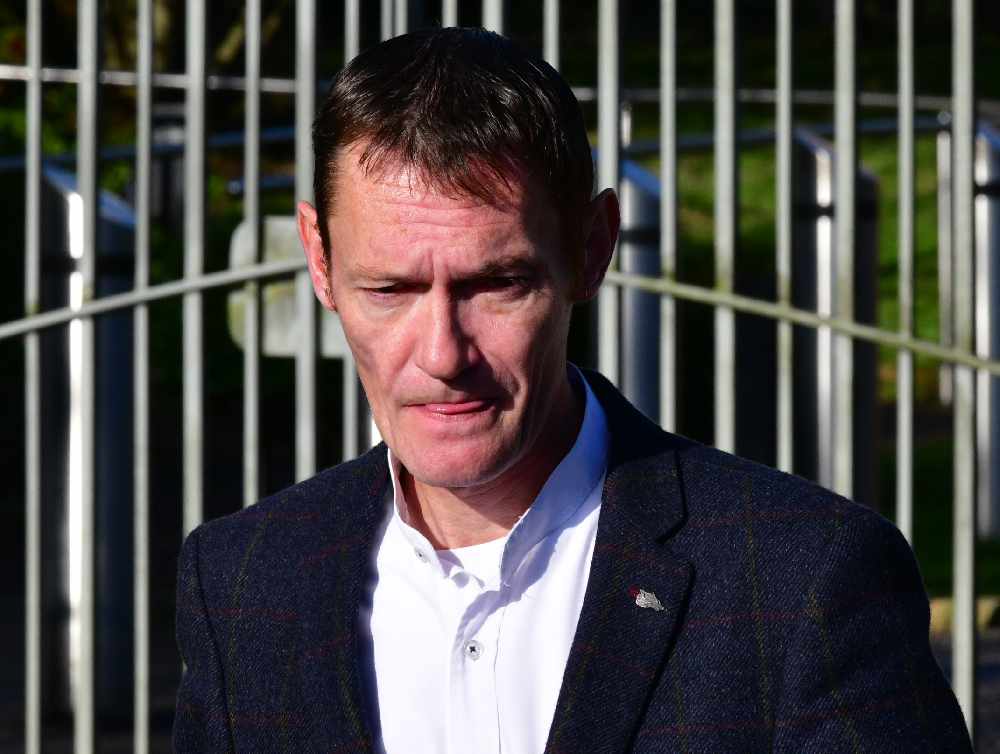 Jonny Miller at a previous court hearing.