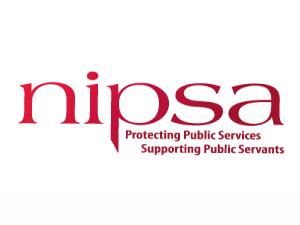 by Q Radio News
Union members employed in the Child Maintenance Service will stage a walk out later in a dispute over pay, terms and conditions.
It's also as part of the wider NICS campaign.
Alison Millar, General Secretary said, "NIPSA members in the Child Maintenance Service voted over a week ago to take this action because they are fed up with receiving paltry pay increases, being treated poorly in relation to their terms and conditions of employment and in support of their other NICS colleagues across the NICS.
"This is the first in a series of Departmental/Branch actions as part of the ongoing dispute.
"It is shocking that our members are having to take this action following our last day of strike action on 26 July and the ongoing action short of strike action which is in place.
"Other action is being announced today in other parts of the NICS. It is about time that the employer took notice of the real and meaningful concerns of our members and got back round the negotiating table to resolve this dispute."
"Our members are determined to see this struggle through to the end and unless there are serious attempts to resolve the dispute unfortunately other parts of the civil service delivery will be impacted.
"This is not the fault of our members - the resolution clearly lies with the NICS Board and Senior Civil Servants who could resolve this dispute and I call on them to do so."
The walkout will take place at 12 noon today.
Meanwhile, the action will be repeated on Monday 23rd September.