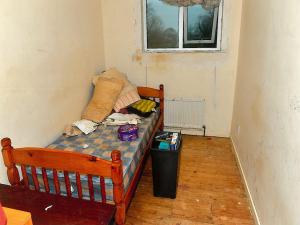 By Michael McHugh, Press Association
A deviant who subjected a mentally disabled woman to years of captivity and sexual abuse has been jailed for 15 years.
A Svengali-like Keith Baker, 61, raped his helpless victim during an ordeal lasting at least six years while controlling the behaviour of his wife and another partner through a willingness to resort to violence and total immorality, a judge said.
She was so badly emaciated most of her teeth had to be removed once she was rescued by police in 2012 after Baker's second partner raised the alarm.
She did not appear on the electoral register, was not with a GP or dentist and never claimed benefits.
Neighbours did not even know the victim was there.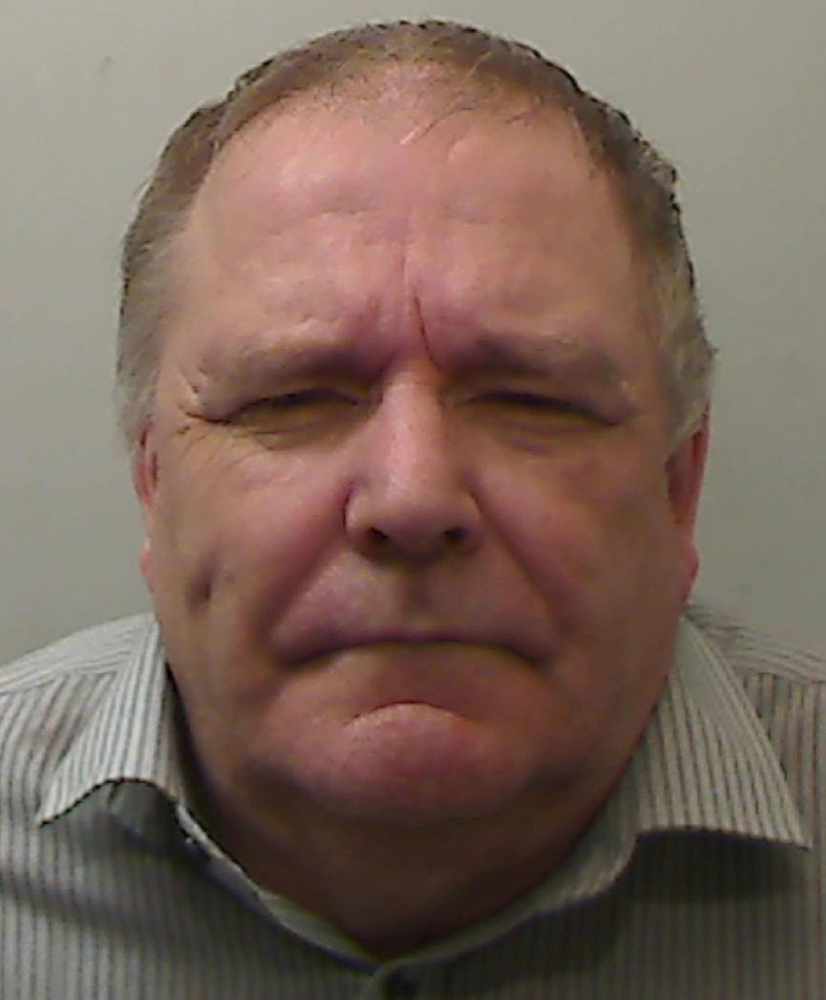 IMAGE: Keith Baker was jailed in Craigavon Crown Court on Tuesday
Baker's wife Caroline, 54, was also sentenced to three years in prison, half to be served in the community on licence.
Keith Baker slumped in a wheelchair outside the dock at Craigavon Crown Court. Caroline stood inside the box, with her head bowed throughout, even as she was led away in handcuffs by prison guards.
The judge said: "Mr Baker presented as a Svengali figure, exercising control on three women based on his dominance, willingness to resort to violence and total immorality."
Their victim was reported missing in Cambridge in England in 2004. She was taken to Northern Ireland by Baker, the judge said.
Once there she was subjected to the most horrific of ordeals, much of it filmed for Baker's sexual gratification, his target naked and unable to defend herself.
She was kept as an invisible prisoner in a room at their filthy house of horrors in Craigavon, Co Armagh, with no light bulb and no door handle on the inside.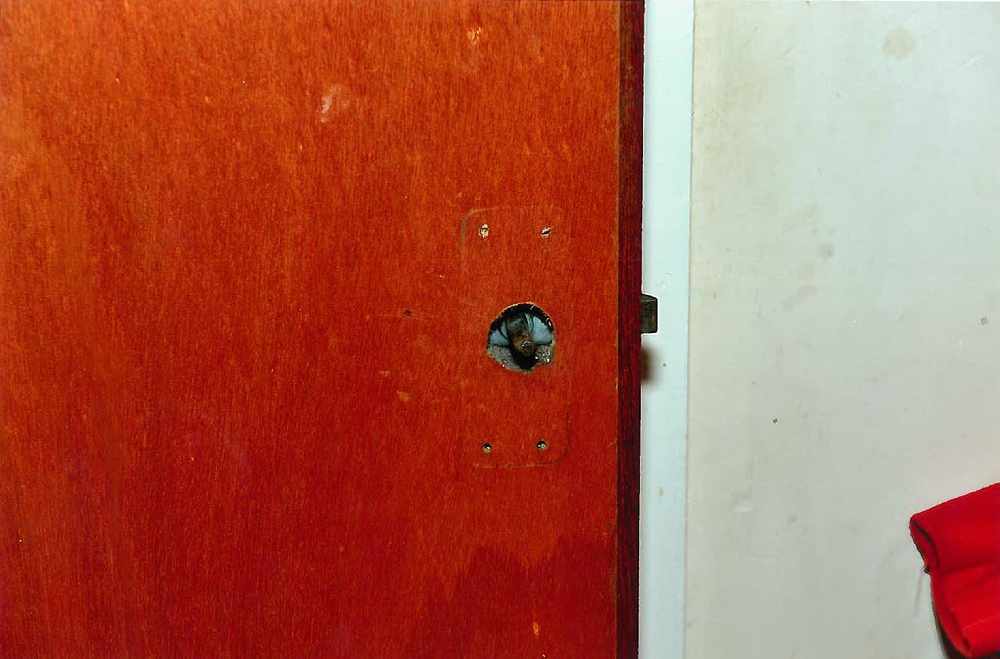 IMAGE: Door handles were removed from the inside of the room so the woman could not escape.
Keith Baker, whose address was given as prison, and Caroline Baker pleaded guilty to sexual activity involving penetration and causing a person with a mental disorder to engage in sexual activity.
Keith Baker was also charged with rape and indecent assault. Caroline Baker was charged with aiding and abetting rape and other sexual offences including indecent assault.
A total of eight children also lived in the house, along with another lady who was another partner to Keith Baker.
The judge said the household was "highly unorthodox" and the target of the abuse was totally isolated from the rest of society.
Detective Chief Superintendent George Clarke, head of the Police Service of Northern Ireland's public protection branch, said it was an appalling litany of crimes carried out against an extremely vulnerable woman.
"This was an inhumane way to treat anyone. "Her basic human rights were stolen from her by people who can only be described as evil.
"What she went through is unimaginable and any right-minded person will be horrified to hear about the suffering this victim endured at the hands of these cruel people.
"It doesn't bear thinking about what this victim endured over the thousands of days she was kept prisoner."