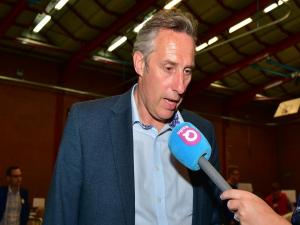 By Maria McCann
The British and Irish Governments have called on parties in Northern Ireland not to be distracted by calls for a General Election.
MP's are expected to back the Prime Ministers plan for a vote - when they meet in the commons later.
If the Prime Minister gets the support she needs for a vote on the 8th of June, Parliament would be dissolved early next month.
Politicians at Stormont meanwhile are set to resume crisis talks to restore power sharing here.
So Ms May has called a British General Election. Sinn Féin is up 4 that! Another chance 2 vote against Brexit & 4 progress.

— Gerry Adams (@GerryAdamsSF) 18 April 2017
It's widely expected the latest twist will only add to the already complex issues which need resolved.
June 8 has the makings of a genuinely fascinating, era-changing election.

— Alex.Kane (@AlexKane221b) 18 April 2017
The Democratic Unionist MP Ian Paisley is treating the election as a referendum on the Union.
He spoke to Sky's Jon Craig in central lobby yesterday.