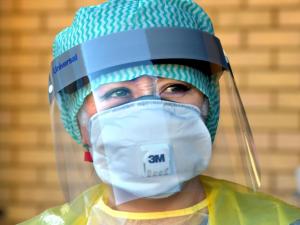 By Aine McMahon PA
Five new positive cases of Covid-19 have been confirmed in Northern Ireland, bringing the total number of cases to 34.
Northern Ireland's first community transmission cases were confirmed on Friday - with three of the nine cases confirmed yesterday contracted this way.
There have been 90 confirmed cases in the Republic of Ireland, bringing the total number of cases on the island to 114.
On Saturday, First Minister Arlene Foster said when schools shut in Northern Ireland over the virus, it will be for at least 16 weeks.
The first minister was speaking after a meeting between senior ministers from the Northern Ireland Executive and Irish government in Co Armagh on Saturday.
Deputy First Minister Michelle O'Neill repeated her call for Northern Ireland schools to shut, in line with the Republic of Ireland.
The NI Department of Health said people with mild symptoms - new persistent cough and/or fever - should stay at home and self-isolate for seven days. They will not require testing.
It said in a statement: "Testing is now being principally provided for patients requiring hospital treatment and those with particular medical conditions.
"Testing of healthcare workers who have been in contact with symptomatic and/or confirmed cases will also be required.
"Protocols on case reporting are being updated in light of the new testing procedures. Further information will be provided early next week."