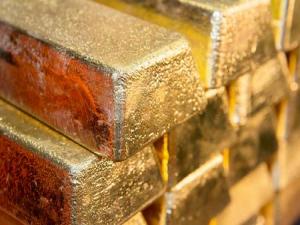 By David Young, Press Association
The owners of a gold mine in Northern Ireland have halted its development after police refused to provide their requested levels of anti-terrorism security cover.
Galantas Gold Corporation said the PSNI was not prepared to offer sufficient resources to supervise the transportation and denotation of blasting materials at its mine in Omagh, Co Tyrone.
Galantas sourced gold from an open cast mine in the area up until 2013. It has secured planning permission to excavate underground seams for the next 15 years with projections of extracting £30 million worth of gold a year.
The mining security requirement is in place in Northern Ireland to guard against the potential threat posed by dissident republican terror groups.
The company said the PSNI had offered two hours of cover, two days a week - in exchange for a fee.
Galantas said that was insufficient to run the mine and offered to pay the police for two hours of cover, five days a week - albeit reserving the right to challenge the policy of recovering costs in the courts.
It said the PSNI rejected that offer, citing resource constraints and competing priorities.
The company is now pursuing a potential legal action against the PSNI, claiming other mining companies have not been subject to the same limitations on police resources.
Galantas currently employs 15 people at the Omagh site, five of whom have now been placed on notice of redundancy. It had envisaged employing around 130 once the planned underground mining operation was running.
Roland Phelps, president and CEO of Galantas, said: "The PSNI's decision is clearly a blow to any proposed mine development in Northern Ireland and negatively affects the livelihoods of our employees and their families.
"The company pays full UK taxes, royalties and mineral license fees.
"A cost benefit analysis of PSNI providing the required anti-terrorism cover required by PSNI is hugely to the state's benefit - not that this is any reason to allow a potential terrorist threat to interfere with any citizen's lawful rights or business."
PSNI Chief Superintendent Kevin Dunwoody said: "There are many competing demands for the resources that PSNI commanders have at their disposal.
"They must prioritise those demands in a way that maximises the safety of the public and their officers and works to counter threats, to mitigate risk and to alleviate harm.
"Working with others to support their efforts for the development of enterprise and the economy is important to PSNI.
"It is, however, reasonable to expect a commercial venture to contribute all or part of the policing costs where it is legitimate and proportionate to do so."