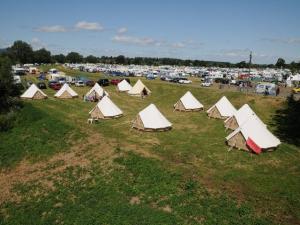 Glamping could bring more tourists to Mid-Ulster
by Gillian McDade
Glamping appears to be on the rise – and it could draw more tourists to Mid-Ulster.
It's a more luxurious, home from home style of camping.
The most recent planning application for six glamping pods in Sandholes was lodged this week.
If given the green light, it will add to the facilities already available here.
Mid Ulster District Council last week launched its plan to develop the region's tourism industry.
The five year strategy aims to enhance the reputation of the area.
Here's chair of the council Trevor Wilson: