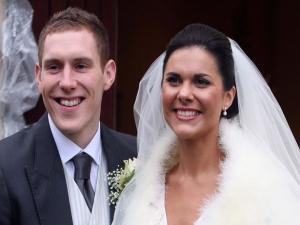 By Hannah Spratt
John McAreavey, whose wife Michaela was murdered on honeymoon in Mauritius six years ago, has returned to the island.
He has gone back to issue a fresh appeal for information about his then wife's killing.
No-one has been convicted of the murder of the daughter of Tyrone gaelic football manager Mickey Harte.
John McAreavy touched down at Mauritius International Airport just after 9 this morning.
With him were his sister Clare who is a lawyer, and one of Michaela's brothers Mark.
27 year-old Michaela was strangled to death at a luxury hotel in northern Mauritius 12 days after her wedding.
It's hoped John's trip will jog people's memories in Mauritius, and hopefully bring forward new information that will help bring justice for Michaela.