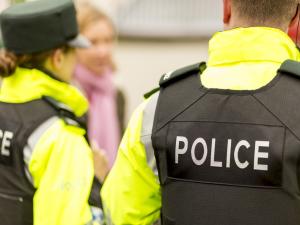 By David Hunter
A 45 year old man has been arrested in Ballymena following the discovery of almost £50,000 of cocaine.
The class A drugs were discovered on Friday afternoon alongside around £5,000 in cash.
The suspect has been taken to Antrim police station for questioning.
A PSNI spokesperson said "We are determined to identify, pursue and arrest anyone suspected of involvement in this illegal activity.
"The public expect us to take firm decisive action against such people.
"We will continue to do just that."