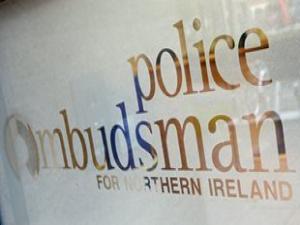 By Maria McCann
A 69 year old man has been arrested in England in connection with the suspected theft of sensitive police ombudsman documents.
The PSNI has launched a criminal investigation and is also carrying out an assessment on the impact of the unauthorised release of sensitive material.
Detectives from the Serious Crime Branch conducted a join search operation with police in Kent on Sunday.
A temporary suspension on the release of any further sensitive material to the Ombudsman's office has been put in place while a review takes place.
ACC Stephen Martin, Head of the PSNI's Crime Operations Branch, said: "The PSNI can confirm it has become aware of a suspected theft of sensitive documents from within the Office of the Police Ombudsman of Northern Ireland.

"We have now commenced a criminal investigation and are also carrying out an assessment of any impact which may be caused by the unauthorised release of sensitive material.

"Detectives from our Serious Crime Branch conducted a joint search operation with Kent Police on Sunday and arrested a 69 year old man in Dartford, Kent, in connection with the matter.

"The PSNI and PONI have agreed to a temporary period of review during which sensitive information will not be shared."