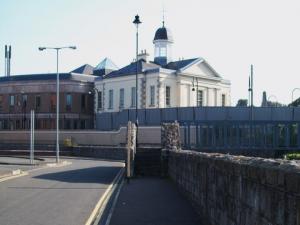 Paul Higgins
A Lithuanian man was remanded into custody today charged with a catalogue of car thefts.
Appearing in the dock at Newry Magistrates Court and speaking through an interpreter, 29-year-old algimantas scipouas confirmed he understood the 29 charges against him.
Scipouas, from the Dunlade Road in Greysteele, faces 28 counts of theft allegedly committed in dates between May last year and February this year.
Amongst the charges it is alleged that Scipouas stole a Range Rover, a Mercedes and 26 Audi cars including a £25,000 Audi Q7 jeep.
A 29th count also alleging car theft had been before the court last Thursday.
A police spokesperson has said the allegations relate to the theft of a series of high value cars with a total worth of around £500,000 from all over NI.
Giving evidence to the court today (sat) a police detective connected Scipouas to the charges and describing the offences as "keyless thefts," revealed the Modus Operandi was that technology was used to clone brand new keys to facilitate the thefts.
As there was no application from bail, District Judge Eamon King remanded the alleged thief into custody to appear again on 18 May via videolink.