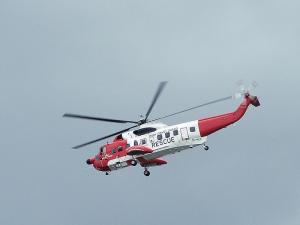 Q Radio News
Dive teams are undergoing what's believed to be the biggest underwater search operation in the history of the Republic of Ireland.
They're trying to locate missing crewmen of Rescue 116, Paul Ormsby and Ciaran Smith.
Up to 160 divers are taking part, searching the waters off the North Mayo Coast, around Blackrock Island.
It's where the rescue helicopter crashed, also claiming the lives of captains Dara Fitzpatrick and Mark Duffy.