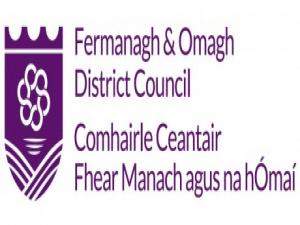 by Gráinne Connolly
Fermanagh and Omagh District Council has launched a 12 week exercise programme aimed at Women aged 18 years and over, who take little or no exercise.
The programmes funded by the Public Health Agency (PHA), as part of its Healthy Towns West Programme.
Speaking about the sessions, Council chair Mary Garrity has encouraged people to take part in the project:
"Fermanagh and Omagh District Council is delighted to be working in partnership with PHA to deliver this programme for women.
Leading an active lifestyle is vital for physical and mental health and wellbeing. I encourage prospective participants to give a friend, neighbour or family member a call and encourage them to sign up to this potentially life changing opportunity."
The PHA lead on physical activity, Collette Brolly said:
"A great way to get active is to do something you like and that's why this programme is so fantastic as you have the opportunity to take part in an activity that you enjoy but might not have done in a number of years, or to try something new. "
"It's important to stay active throughout our lives, as being physical active can have the positive benefits of helping maintain your weight, reduce the risk of developing chronic conditions including some cancers and Type 2 diabetes, as well as reduce anxiety and stress."
The programme started at 7.30pm yesterday evening at Fermanagh Lakeland Forum, Enniskillen.
They will commence in Omagh on the 24th of April at 7pm in the Hospital Road Community Centre.
All sessions are an hour.
Spaces for the programme are limited and will be allocated on a first come, first served basis.
Particpation is free of charge and all participants are required to complete a pre-exercise questionnaire.
You can download a registration form from the council's webiste:
http://www.fermanaghomagh.com/
Or contact Chris Elliott, Fermanagh and Omagh District Council on 03003031777 or email: chris.elliott@fermanaghomagh.com