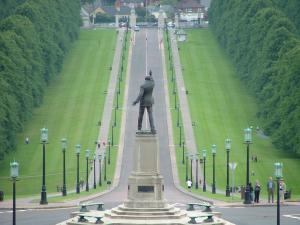 Q Radio News
A limited number of talks will continue at Stormont today as efforts to strike a deal on power sharing continue.
It's expected the Secretary of State will only give parties until the end of next week to resolve their differences.
The outlook appeared bleak when politicians addressed the media yesterday - as Legacy and Irish Language continue to cause friction.
The DUP Leader Arlene Foster spoke to the press last night and said Sinn Fein have new demands.
Sinn Fein's Conor Murphy says the issues are well known, and a deal could be achieved:
Speaking yesterday the SDLP Leader, Column Eastwood, said he didn't fear another election, but he dosen't want one.
The outgoing UUP Leader, Mike Nesbitt, also spoke yesterday insisting the two main parties need a change in attitude if a deal is to be reached.