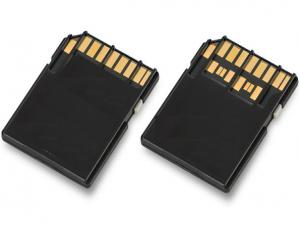 By David Hunter
A Ballymena woman has issued a heartfelt plea for the return of two stolen camera memory cards.
One of them contains the only pictures of a family's stillborn baby and the other, the only professional photos of a recent family wedding.
Both were inside a blue-green coloured lady's purse, taken from a car in the Cloughwater area of the town between 10pm on Thursday 20 April and 10am the following morning.
Ruth McPeake, aunt of baby Maggie, who was born prematurely in May 2013 said : "One of the memory cards contains the only pictures we have of little Maggie who was stillborn at 24 weeks.
"It is coming up to the fourth anniversary of her loss and for my sister's sake, I am desperate to have these photos back.
"We are just heartbroken to have lost them.

"I got married less than two weeks ago and the other card has all our 'official' photos on it.
"While they are obviously of great sentimental value and I would be delighted to get them back, it's the photos of Maggie that are so important to us."
One of the SD cards is an AGFC brand and red in colour; the other is blue and black.

The PSNI has appealed for information.