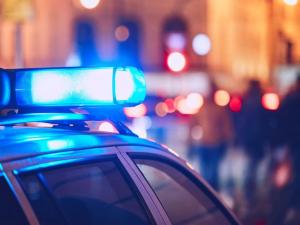 By Q Radio News
A pipe bomb has detonated in Derry/Londonderry in what police have described as a ''reckless'' attack.
Part of the device was recovered near a burning white van on Knockwellan Park in the Waterside area last night.
Police attended the scene at around 10pm.
"It became clear that the cause of the fire had been the detonation of a pipe bomb type device," said PSNI Det Sgt Richard Donnell.
The remnants of the device were taken away by Army bomb experts for forensic examination when the operation ended at 2am this morning.
There were no reports of any injuries.
"This was a reckless attack carried out in a residential area with no consideration given as to who this device could have injured or killed," said Det Sgt Donnell.
He added that those responsible are "a danger to us all" and he appealed anyone with information about the incident to contact police.
SDLP leader and Foyle MP Colum Eastwood condemned the incident.
"Last night's pipe bomb attack which caused damage to a van in Knockwellan park is another moronic attempt to intimidate and kill in our community,'' he said
"The people of Derry do not want this mindless violence. Actions like these and those who commit them are relics of our past.
"Last night's attack endangered the lives of those living nearby. Someone could have been seriously hurt or killed by this senseless act. This does nothing to further any political or ideological cause.
"Those who committed this crime could have had blood on their hands this morning. They must stop their violence for whatever twisted cause they serve.
"I would encourage anyone who has any information on last night's events to contact the PSNI."