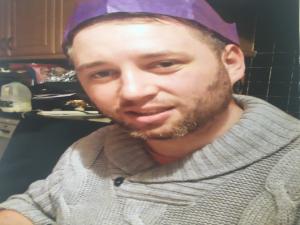 By Simon Hunter
Joanne McGibbon says it's been a very difficult year.
On the anniversary of her husband Michael's death, detectives have urged people protecting the killers to give them up.
Mr. McGibbon was a taxi driver, and father-of-four.
He died in a paramilitary-style attack in a Belfast alleyway last year.
Close to his Ardoyne home, he was shot three times in the legs.
Speaking to Q Radio News, his widow says it's clear to see why people haven't come forward.
She went on to say it's about more than justice for her and her family.
Detective Chief Inspector Alan Dickson said,
"I am appealing in particular about two males who called at the McGibbon home late in the evening of April 14 2016.
"These men asked Mr McGibbon to step out of the house.
"When he refused, they stated that they would be back.
"The first male is described as in his early 20s, slim and was wearing a red hooded top, baseball cap and had a scarf over his face.
"The second is described as in his late teens, wearing a grey hooded top, baseball cap and also had a scarf over his face.
"I am asking these men, or anyone who knows their identity, to get in touch with police.