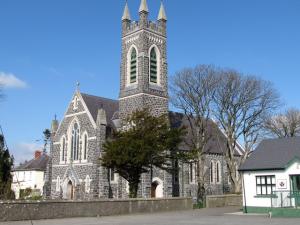 By Simon Hunter
The words of Father Sean Logan, of St. Malachy's Parish in Kilcoo.
He's been speaking on the news of the death of father-of-three Conor Morgan.
Mr. Morgan lost his life after being seriously injured working on a building site in South Lanarkshire, Scotland.
Speaking to Q Radio News, Father Logan says it's tragic for a close-knit community.