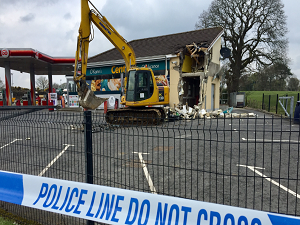 Q Radio news
The PSNI has issued an appeal to members of the public asking for help in identifying and preventing those behind a spate of ATM thefts.
Nine incidents of a similar style have been carried out in Northern Ireland in recent weeks involving a team of men using a stolen digger to rip the cash machines from the walls of stores.
It's mostly targeted rural areas with business leaders warning it will lead to retailers removing the machines completely.
Detective Chief Inspector David Henderson said: "As the weekend approaches, I want to reiterate our appeal to people across Northern Ireland to remain vigilant and alert to any activity that is unusual, out of the ordinary or suspicious, especially the movement of plant machinery late at night or early in the morning. The key to stopping these crimes and getting ahead of the criminals is you, the public.

"Recent attacks on ATMs are impacting our communities on multiple levels. The livelihoods of our local businesses are being jeopardised by the thefts and they are forced to face the additional costs involved in repairing their premises.
"The populations served by the ATMs, which are often rural, are being denied access to cash facilities. Farmers and construction firms are suffering the loss of expensive equipment and machinery, a loss from which some will struggle to recover.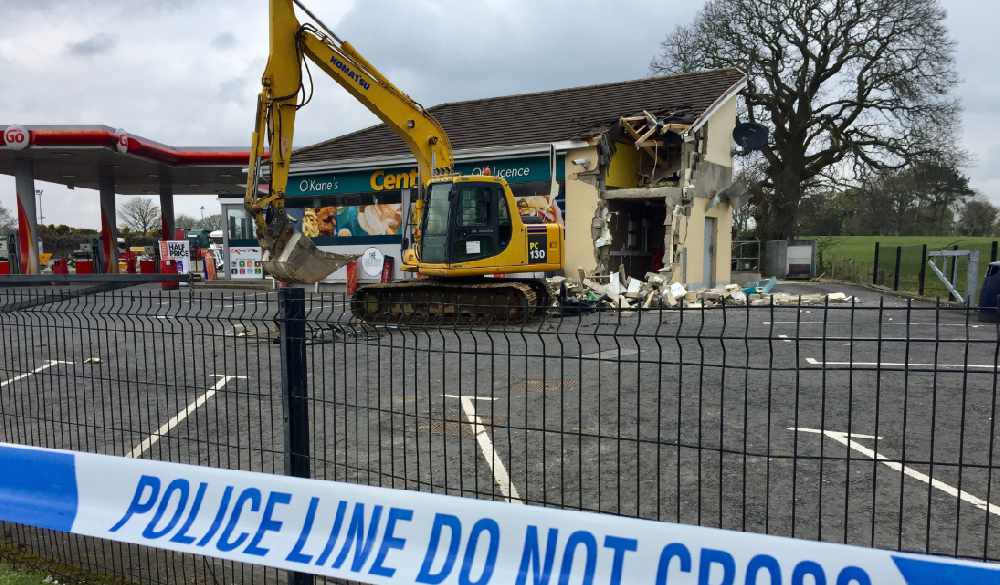 IMAGE: The most recent theft was at a store outside Dungiven, Co.Derry.
A dedicated team of detectives continue to investigate the incidents to date and local police patrols are actively patrolling vulnerable and high risk locations.
However police say it's 'not possible' for officers to be everywhere at once, or to predict where the gangs may target next.
"If you see activity overnight in or around building sites, report it immediately." Continued DCI Henderson.
"Owners of plant machinery, please secure and lock up your equipment, and please consider installing immobilisers - at least one digger theft has recently been prevented because of one. Business owners, please review your security. Consider installing alarm-linked motion sensor cameras if you don't already have them."

"If you know who is responsible for these crimes, please search your conscience and contact us. These criminals are trying to rip the heart out of local communities and we need you to help us stop them. "