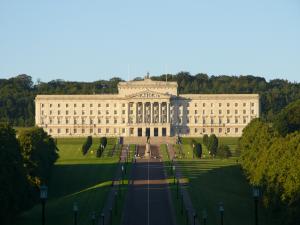 By Hannah Spratt
Parties held talks well into the evening at Stormont last night in the latest attempt to save devolution.
After missing last weeks deadline to form an executive an extended talks period will last less than two weeks.
Party leaders met on Monday to agree a schedule and Column Eastwood says there's a noteable difference in structure.
On day three of a 10-day negotiation period between Stormont parties and the British and Irish governments, Mr Brokenshire said that devolved government was vital for industrial and economic success.
He called on members of the business community to encourage political parties "to deliver a functioning and effective Executive so we can continue to build an economy that works for everyone".
Speaking following a meeting with his Business Advisory Group in Belfast, Mr Brokenshire said: "Political stability is a fundamental basis for industrial success.