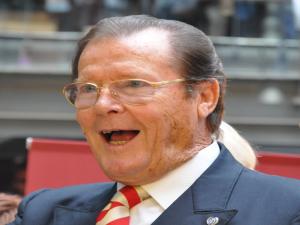 By David Hunter
Sir Roger Moore has died at the age of 89.
The actor had suffered a short battled battle with cancer and passed away in Switzerland.
A statement from the family said "The love with which he was surrounded in his final days cannot be quantified in words alone."
We know our own love and admiration will be magnified many times over, across the world, by people who knew him for his films, his television shows and his passionate work for UNICEF which he considered to be his greatest achievements."
The statement continued "The affection our father felt whenever he walked on to a stage or in front of a camera bouyed him hugely and kept him busy working into his 90th year, through to his last appearance in November 2016 on stage at London's Royal Festival Hall."
Sir Roger was best known for his portrayal of James Bond in the popular 007 movie franchise.
Moore is the longest-serving James Bond actor, having spent 12 years in the role between 1973 and 1985.
He was also the oldest actor to play the role at the age of 45 in "Live and Let Die" and 58 when he retired in 1985.
His version of the Bond character was known for his sense of humour and witty one liners which then descended into his other work.
Sir Roger's Children, Deborah, Christian and Geoffrey say there will be a private funeral in Monaco, in accordance with their father's wishes.