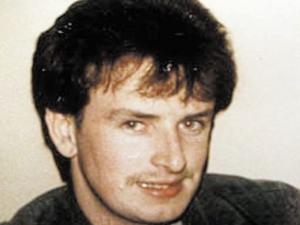 copy by John Cassidy
LAWYERS for a former soldier accused of the unlawful killing of Aiden McAnespie at an army checkpoint over 30 years ago are to mount a legal challenge to the prosecution case against him.

David Jonathan Holden, whose address was given on court papers as c/o of Chancery House, Victoria Street, Belast, was due to be formally arrainged today (Friday) on the single charge he faced.

The 50-year-old, who is a former former Grenadier Guardsman, has been accused of the manslaughter of Mr McAnespie on February 21, 1988.

At Belfast Crown Court today (Friday), defence counsel Frank O'Donoghue QC told Mr Justice Colton that the arraingnment hearing would not now go ahead.

The senior counsel said he would be submitting a "No Bill application and an abuse of process application'' to the charge against his client.

Mr O'Donoghue told the court that his defence skeleton argument on the legal challenges would be before the court by next Monday, February 17.

Mr Justice Colton listed the hearing for the defence legal challenge for Friday, March 20, 2020, which is expected to last a full day.

Mr O'Donghue added that Mr Holden was currently on bail and would be attending the hearing next month.

Mr McAnespie worked at a Monaghan poultry products firm and used to cross the border on his way to work and would regularly be stopped.

The 23-year-old was shot dead as he made his way on foot to a GAA match at the Aghaloo GFC grounds just past the checkpoint on the Tyrone side, on the short stretch of the A5 road leading from Aughnacloy to the border at Moybridge (Monaghan Road).