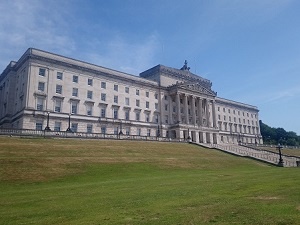 By Michael McHugh, PA
Average salaries for Stormont special advisers are almost £10,000 less than in 2017, the ministerial executive revealed.
The spotlight has been on the role of the party political figures who help ministers decide on policy.
Their average annual pay is now worth £62,750.
A public inquiry into the overspending Renewable Heat Incentive scheme in which DUP advisers played a part is due to publish its final report soon.
A Stormont Executive statement said: "The salaries reflect the role of the special adviser as set out in the code of conduct, relevant experience and expertise as well as whether the special adviser is working for the first and deputy first minister or on more complex cross-cutting work."
Individual salaries have been determined by senior officials in the Department of Finance.
The total annual salary pay bill is £876,498. The total bill in 2017 was £1,162,894.
The average salary has decreased by 14%, the Executive confirmed.
Some pay packets for the most experienced are worth £78,000, including former DUP MP Emma Little-Pengelly.
Their ranks will also soon include ex-Stormont minister Alastair Ross.
The new special adviser code, as agreed by the Executive on January 20, stipulates that special advisers will be paid within three pay-bands, with maximums ranging from £55,000 to £85,000.