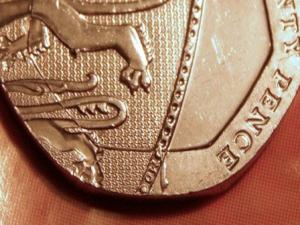 By David Hunter
Thousands of pounds worth of twenty pence pieces have been stolen from a house in North Belfast.
Police say an intruder may have cut himself gaining access to a property in Greenhill Grove last night.
A number of other items were taken in the Burglary which occured sometime between 6.30pm and 11pm.
Police say two large jars containing the coins were stolen.

Sergeant Keith Wilson said:"We would appeal to anyone who may have seen anything to get in touch with police on the non-emergency number 101, quoting reference 212 of 5/4/17.

"And we would also ask businesses or banks in the area to be vigilant and alert to anyone trying to spend or change these coins into notes or larger denominations.