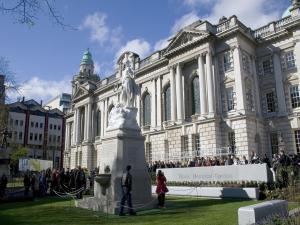 Q Radio News
A special memorial event is due to take place in Belfast later marking the 105th anniversary of the sinking of the Titanic.
The annual service of remembrance honours those who lost their lives.
The vessel sank on April 15th 1912.
Today's memorial will be held at the Titanic Garden in the grounds of City Hall at noon.