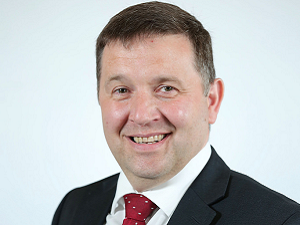 By Q Radio News
The UUP Leader has called for a de-escalation of tension in Derry - Londonderry in the fallout of a police controvery surrounding an Apprentice Boy's parade.
The PSNI's rejected claims it was heavy handed in dealing with one band on Saturday, which had presented a parachute regiment flag on it's uniform with the letter 'F'.
UUP leader Robin Swann says the policing operation during an Apprentice Boys Parade in Derry-Londonderry over the weekend could have been handled a lot better. He was speaking after a meeting with senior PSNI officers at HQ this morning: pic.twitter.com/wrjURqYc6X

— Q Radio News (@qnewsdesk) August 13, 2019
Nationalists say it was a provocative move relating to a soldier due in court later this year charged with murder in realtion to the events of Bloody Sunday in the city in 1972.
However, Robin Swann says it was just showing support for the armed forces, and didn't require such a response.
The move led to rioting near Derry's walls on Saturday evening.
Meanwhile, DUP politicians - say the police response to an Apprentice Boys Parade in Derry-Londonderry over the weekend - was 'unproportionate and unbalanced'.
Speaking after a party delegation including leader Arlene Foster met with police chiefs in Belfast, East Londonderry MP Gregory Campbell -claimed little action was taken against counter republican demonstrations.
DUP politicians say the police response to an Apprentice Boys Parade in Derry-Londonderry over the weekend was 'unproportionate and unbalanced'. East Derry MP Gregory Campbell has been speaking after a meeting with senior police: pic.twitter.com/GQSq8pgzcy

— Q Radio News (@qnewsdesk) August 13, 2019