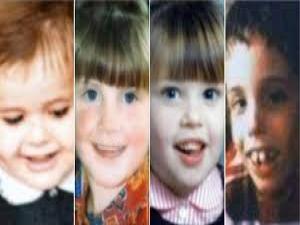 The 14-year inquiry into hyponatraemia-related deaths was set up to examine the deaths of Adam Strain, Raychel Ferguson, Claire Roberts, Conor Mitchell and Lucy Crawford (not pictured)
By Q Radio news
A consultation has been launched on draft policy proposals developed following the Hyponatraemia related deaths inquiry.
The report found the deaths of four out of five children in Northern Ireland's hospitals with the condition, were avoidable.
The policy's are for a 'Being Open Framework' and the statutory Duty of Candour - which would create a legal responsibility for all healthcare organisations and staff to be honest when things go wrong.
The Department of Health established a comprehensive programme to implement recommendations from the inquiry.
A consultation has been launched on draft policy proposals developed following the Hyponatraemia related deaths inquiry. https://t.co/hhzjbDRaDU

— Q Radio News (@qnewsdesk) April 12, 2021
Health Minister Robin Swann says he's delighted things are moving forward:

(Stormont Health Minister Robin Swann)