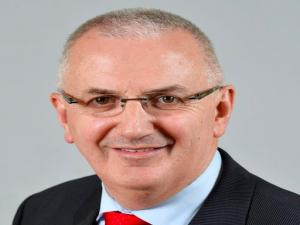 Danny Kennedy - hopeful of political comeback as an MEP.
Q Radio News
Former Stormont minister Danny Kennedy is putting his name forward to be the Ulster Unionist candidate in the European elections next month.
He's made the announcement after the UUP's Jim Nicholson confirmed he won't be standing again following 30 years as an MEP.
The party will hold a selection meeting at the weekend.
Mr. Kennedy lost his seat as an Assembly member for Newry and Armagh two years ago.
The ex-employment minister then spoke about going from high office to the dole before finding work with a victims' group.
He's been speaking with Q Radio about his hopes for a political comeback...
He voted remain in the EU referendum but says the leave result has to be respected ...
-