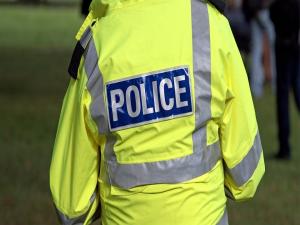 By Q Radio News
Sectarian graffiti has appeared on a police station in County Tyrone.
Names of three men and the image of a target appeared on the walls of the site in Stewartstown overnight.
There's also images of rifles alongside the letters 'IRA'.
Local Councillor Malachy Quinn has described it as a "reckless act" and has this message for this involved:
He said:
"The sectarian graffiti that has appeared in Stewartstown is a disgusting attempt to intimidate people in this community. The faceless thugs who are responsible need to understand, and they need to be made to understand, that they are not wanted here and they aren't going to drag us back.
"I have been in touch with the council already to request this is removed immediately. And I would ask anyone who saw anything suspicious to come forward to police as soon as possible. We all have a responsibility to challenge the evil of sectarianism in our society.
Meanwhile,
Cookstown Councillor Trevor Wilson said:
"I totally condemn the appearance of this graffiti which is clearly designed to threaten and intimidate people - particularly the three who are named - alongside the letters 'IRA' and the image of a rifle.
"Given the murders of Prison Officers David Black in November 2012 and Adrian Ismay in March 2016, any potential threat to officers has to be taken seriously.
"It is imperative that the Police and the Security services continue their good work to disrupt the activities of the organised criminal gangs who are still addicted to threatening and using violence, and that in the meantime, Police and Prison Officers take steps to ensure their personal safety in the face of the ongoing threat."