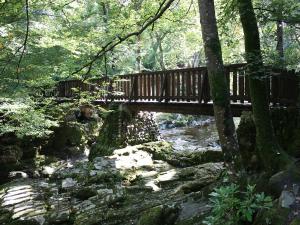 Q Radio news
A man in his 50's has died after falling into a swollen river in Tollymore Forest Park in Newcastle.
A second man was taken to hospital but his condition is not believed to be life-threatening.
It's understood the dead man was trying to rescue a pet dog when tragedy struck.
The emergency services were alerted just after lunchtime yesterday.
SDLP South Down Assemblyman Colin McGrath said "We have been very saddened to hear news today that a gentleman has lost his life in Tollymore Forest Park."

"My sincere sympathies and I am sure those of everyone across South Down go out to the bereaved family and friends at this time".