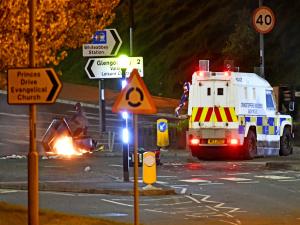 Police called to reports of disorder in Newtownabbey last week
by Q Radio News
Police say minor trouble was reported across Northern Ireland following multiple nights of unrest.
One petrol bomb was thrown at officers on North Queen Street in Belfast at around 7.25pm last night.
About an hour later, youths were lighting fires on North Road in Carrickfergus.
When officers responded, a firework was thrown at their vehicle.
However, no damage was caused to police property and no officer was injured in either incident.
Assistant Chief Constable Jonathan Roberts said: "While these incidents are to be condemned, fortunately, we did not see a repeat of the violence and disorder on our streets last night that we witnessed on previous nights.
"Residents impacted by recent disorder will undoubtedly be thankful for that and relieved, and we want to take this opportunity to thank all those with influence who have worked to prevent further disorder on the scale we have previously seen.
"I will reiterate our message to anyone tempted to become involved in criminal behaviour to think of the harm it would do to their community and to their futures. It achieves nothing, and is simply not worth the life changing consequences that come with a criminal record."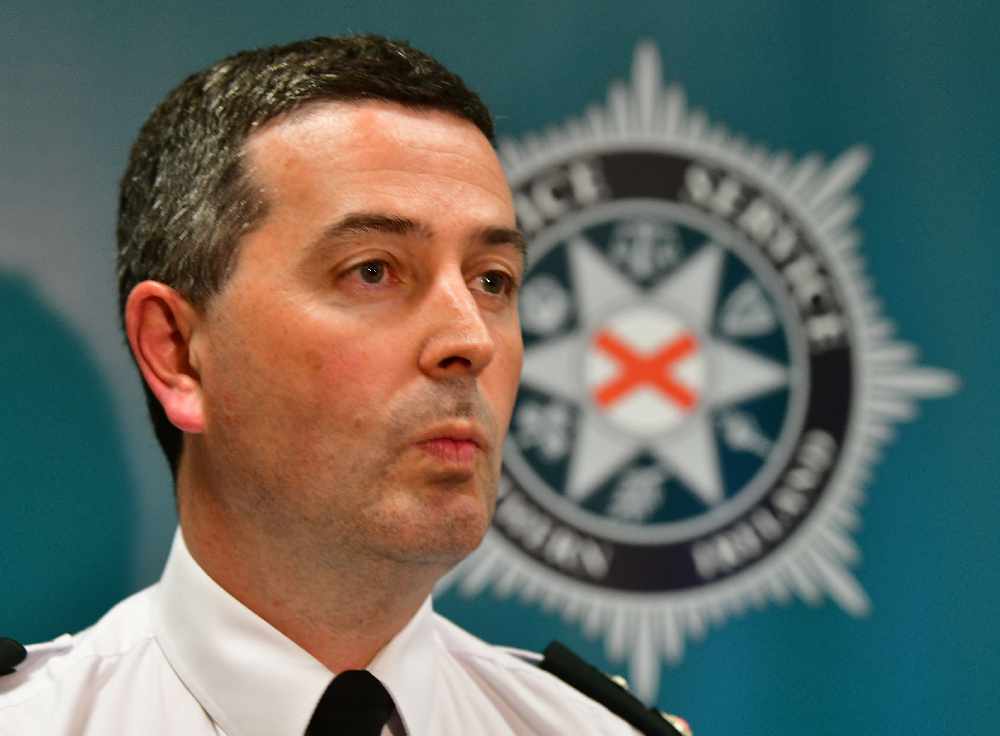 Temporary Assistant Chief Constable Jonathan Roberts
While the disorder seemed to have calmed down last night, there's still concern tensions could flare again.
It comes after 14 police officers were injured on Friday night alone, bringing the total number of officers injured during recent disorder to 88.
On Friday night alone up to 40 people engaged in disorderly behaviour in Coleraine for three hours, where an attempt was made to barricade a road with burning pallets and police were attacked.
Meanwhile, petrol bombs and masonry were also thrown at riot police and their dogs in the loyalist Tigers Bay area of north Belfast, as well as in the nearby nationalist area New Lodge.
One officer was taken to hospital after being knocked unconscious.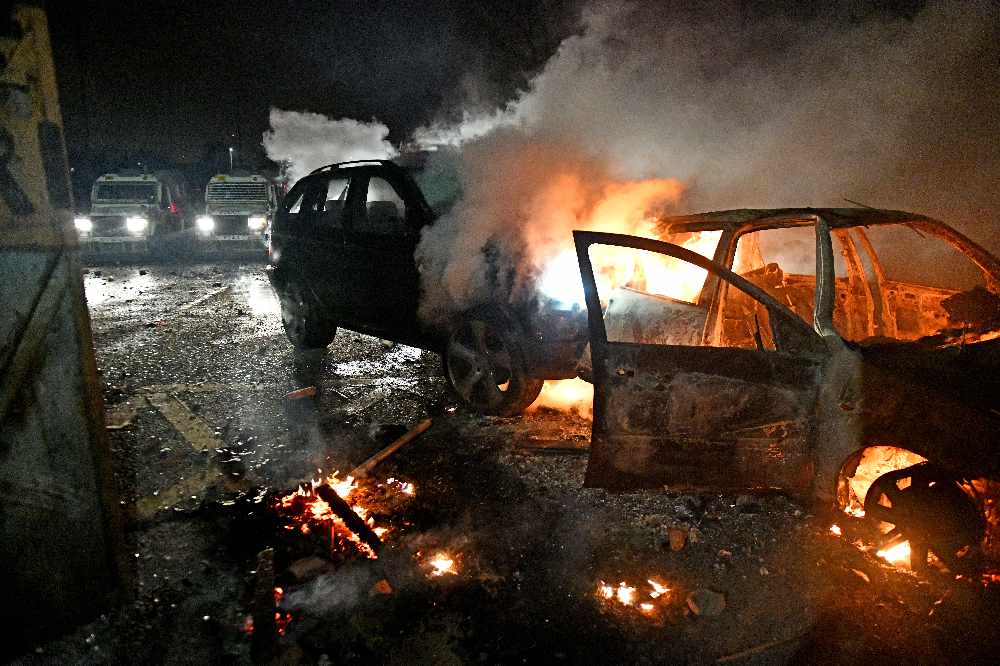 A car was hijacked and set alight in west Belfast during disorder on Thursday night. Pic - photopress
The leader of the SDLP has said he is worried about the role social media may have in sparking tensions among communities in Northern Ireland following numerous nights of disorder.
SDLP leader Colum Eastwood says it's concerning members of the public can incite riotous behaviour on social media so easily.
He said, "It is very dangerous and people are putting all sorts of things on social media.
"I think facebook in particular and some other social media platforms have an enormous amount of responsibility in this and they need to begin acting much ore responsibly in how they operate.
"They are allowing people to organise illegal and very dangerous protests and riots on their own platforms and that has to stop."
SDLP leader Colum Eastwood speaking to Newstalk
Mr Eastwood says the recent days of violence have been very difficult and has appealed for calm.
"We've seen far too much violence on the streets, with young children being involved in that as well.
"I would just appeal for everybody to stay calm, to come off the streets - the only way to solve our problems, as we've learned over many years is through dialogue and the painstaking work of politics.
"Thankfully everybody now in politics is saying that."
On Saturday two men charged with rioting offences in the Lanark Way area of west Belfast during the week were denied bail at Laganside Court.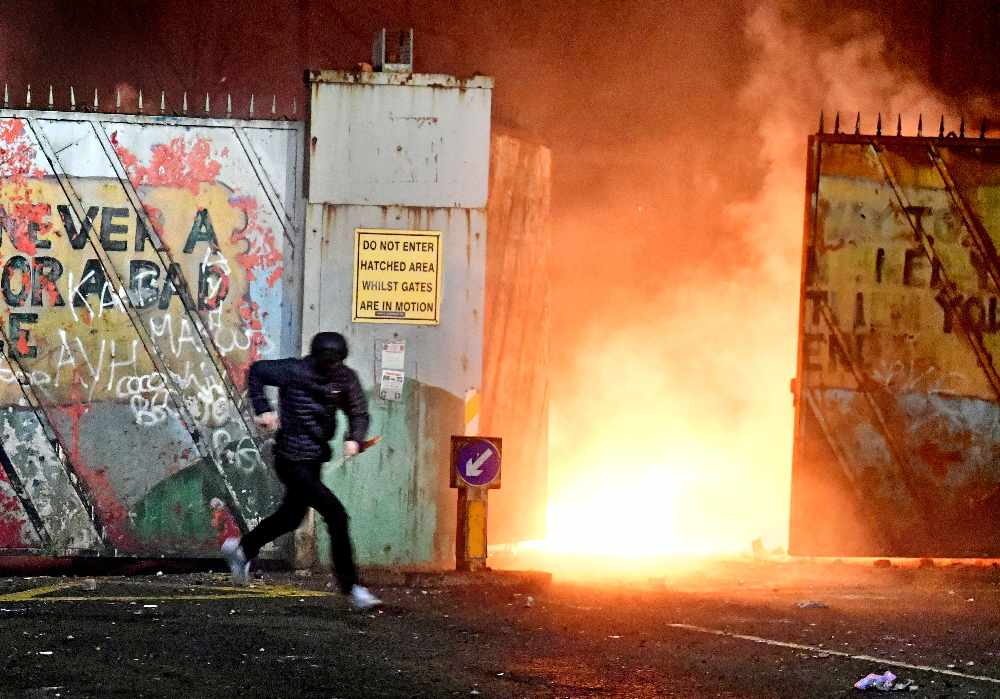 Trouble flared being republicans and loyalists at the interface separating the two communities in west Belfast. Pic photopress."