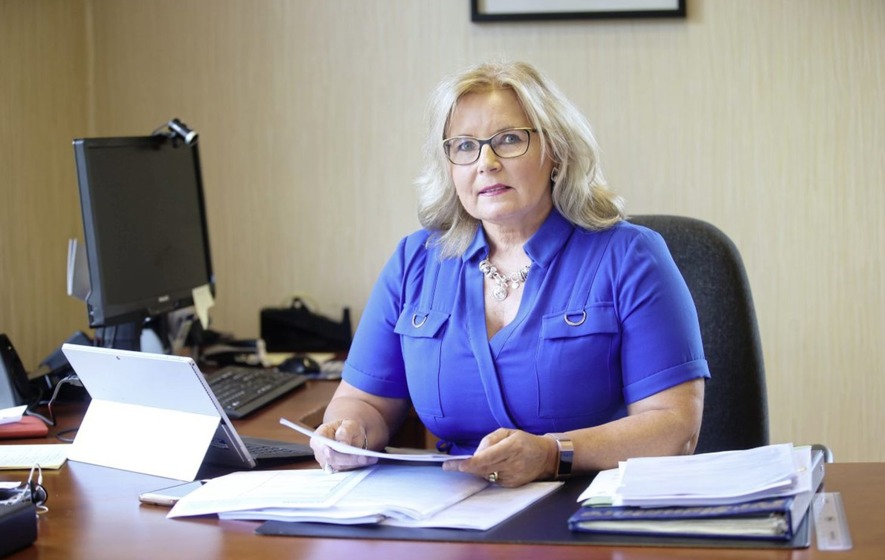 By Q Radio news
The Director of the Royal College of Nursing in Northern Ireland has warned the NHS will not be able to function properly unless there's widespread testing of all key health workers.
Nurses and doctors with symptoms are having to self-isolate for days.
The Royal College of Nursing also urged greater availability of personal protective kit.
RCN director in Northern Ireland Pat Cullen said: "It needs to be stepped up immediately.
"We cannot have promised that it is going to happen in a few weeks - it needs to happen now.
"The reason that nurses are asking for testing is that they don't want to be away from work for seven or 14 days.
"They want to be back in supporting their patients and supporting their colleagues.
"They believe they owe it to the public and they owe it to their other colleagues that they are leaving behind and the enormous guilt they are feeling because they are left at home not knowing what is happening."
Stormont deputy first minister Michelle O'Neill met nurses on Saturday and said she heard their concerns.
She said: "In particular, many are concerned about the need to ramp up testing, so that more staff can continue to work, and the availability of basic personal protection equipment.
"I listened and I will keep listening to them moving forward.
"I assured them I would do everything that I can as Joint Head of Government to make sure that they have all the support they need as they work to protect us all.
"The safety and well-being of health workers is paramount if we are to get through the challenge that is tackling Covid-19."
End-of-school parties and anti-social behaviour by young people are being reported in Northern Ireland, despite the "impending catastrophe" of Covid-19, police have said.
The country recorded its biggest daily increase in cases on Saturday, and a senior Belfast doctor warned huge numbers of patients will die during the coronavirus pandemic.
Students no longer in school after they were ordered to close risk passing the virus to more vulnerable groups like the elderly, so police urged party participants to consider the wellbeing of others and follow official guidance.
A respiratory consultant in the Ulster Hospital in Co Down, Dr Julia Courtney, said: "It is hard to actually convey just the enormity of the crisis that is looming for the NHS, and so for everyone, in the next few weeks.
"Huge numbers of people will die and the only thing that will have any impact on this impending catastrophe is slowing the spread of this virus."