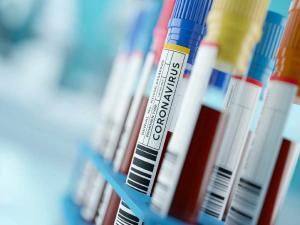 by Q Radio News
The weekly coronavirus death toll continues to fall in Northern Ireland, according to latest figures.
Statistics published by the Northern Ireland Statistics and Research Agency (Nisra) show covid-19 was mentioned on the death certificates of 11 people up in the week from 27th June to 3rd July.
That is one fewer than the week before and brings the death toll of coronavirus linked deaths to 837.
In comparison to the Department of Health's figures, it recorded 554 deaths up until the same date, however, its figures are based on patients having previously tested positive for the virus.
Whereas NISRA figures are based on information entered on death certificates.
Meanwhile, of the 839 total recorded by NISRA 437 (52.1%) of deaths took place in hospitals, 345 (41.1%) in care homes, eight (1.0%) in hospices and 49 (5.8%) at residential addresses or other locations.
The 353 deaths which occurred in care homes and hospices, involved 80 separate establishments.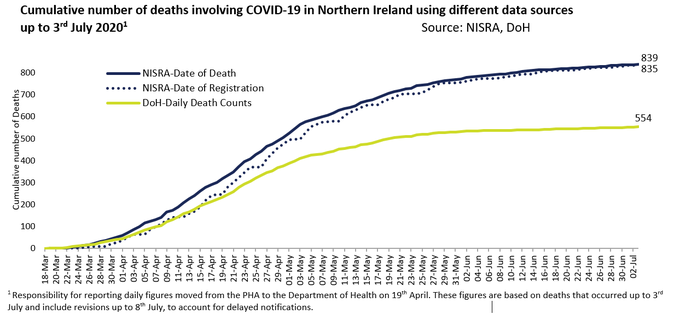 Meanwhile, care home residents account for 50.4% of all covid-19 related deaths.
Further analysis, shows that of the 423 deaths of care home residents involving COVID-19 up to 3 rd July, 81.6% (345) occurred in a care home, with the remaining 78 occurring in hospital.
Further analysis shows people aged 75 and over accounted for two-thirds (65.9%) of all deaths and 80.0% of COVID-19 related deaths registered this calendar year up to 3 rd July.
Those with an address in Belfast Local Government District (LGD) accounted for 242 (29.0%) of the 835 deaths register.