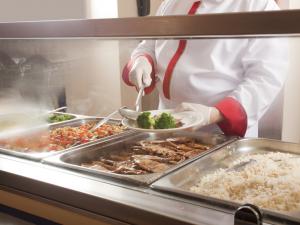 Getty
By Peter Moor
A support package worth £250 million pounds is to be announced later today, by the Finance Minister Conor Murphy.
It is expected to provide extra funding to deal with the pressures being faced by health, business and other sectors.
Significantly, the package is expected to provide money for both the free school meals and the victims pensions schemes.
Both schemes were thought to have been delayed due to disagreements over their funding within the Executive.
In particular Sinn Féin refused to endorse the controversial Troubles' pension scheme due to the specific eligibility rules in place as part of the programme.
The party believes the rules regarding who was eligible for the scheme was discriminatory against ex-prisoners.
Meanwhile, the DUP also refused to give final approval to a number of key financial decisions at Stormont because of the Sinn Féin's position on the pension scheme.
These disagreements meant that Northern Ireland remains the only part of the UK in which the free school meal scheme has not been extended.
It is due to end here today without any additional funding, with the scheme helping up to 100,000 families.
Pressure was put on governments to extend school meal scheme following a high-profile campaign by the Manchester United footballer, Marcus Rashford.