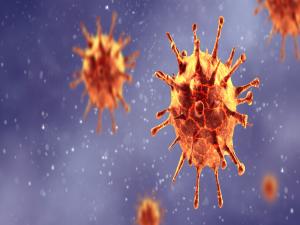 By Q Radio News and PA.
3 new deaths from COVID-19 have been announced in Northern Ireland, according to the Department of Health dashboard.
Overall, there have now been 438 deaths from the virus in Northern Ireland.
There are also 76 care homes in Northern Ireland with confirmed COVID-19 cases, and 38 with suspected COVID-19 cases. This brings the total number to 114 care homes.
BREAKING: 3 new deaths from COVID-19 have been announced by @healthdpt
It brings the total number of deaths from the virus to 438
4149 people have now tested positive for the virus.
There are 76 care homes with active COVID-19 outbreaks. pic.twitter.com/PPRVhrYj3Q

— Q Radio News (@qnewsdesk) May 11, 2020
On Friday, the Northern Ireland Statistics and Research Agency (Nisra) show that 516 deaths involving Covid-19 have been recorded on death certificates by May 1.
The figures also showed the number of people who died from Covid-19 outside hospital was almost twice the number of those who died in hospital.
The department's figures are based on patients having previously tested positive for the virus whereas Nisra figures are based on the information entered on death certificates, filled out by medical professionals.
Today's figures from the Department of Health suggest that 4,149 people have now tested positive for the virus.
The data also provides an update on bed capacity within Northern Ireland's hospitals.
There are 97 intensive care beds here with 19 of these being taken up by those who have, or are suspected to have, COVID-19.
When patients not being treated for the virus are taken into account, there are 33 unoccupied intensive care beds here.
Speaking at today's Stormont briefing, DUP Executive Office junior minister Gordon Lyons said he envisaged "enhanced" messaging around the construction and manufacturing sectors and their return to work.
He said he understood people were cautious about what was permissible and safe.
"This is understandable given the worrying times that we are living in."
Sinn Fein Junior Minister Declan Kearney said nobody should be distracted by the Prime Minister's speech.
Declan Kearney told Stormont: "It is crucial that we do not set arbitrary time frames for easing restrictions."
He confirmed the pathway involved gradual and incremental change and the strategy involved five stages.
Reviews will continue every three weeks, he added.
Junior Minister, Declan Kearney says we are still in critical situation and the R rate is around 0.8 in Northern Ireland.
He says this level is too high to relax lockdown measures at the moment. pic.twitter.com/VPVbCo3AWG

— Q Radio News (@qnewsdesk) May 11, 2020
Mr Kearney said any decision to ease restrictions in Northern Ireland would be informed by medical and scientific advice, the ability of the health service to cope and an assessment of the health, societal and economic impact.
It will be aligned to World Health Organisation guidance.
MLA Gordon Lyons said solitary prayer could bring some comfort to people as Stormont ministers mull allowing churches to open.
Garden centres have also been suggested candidates for early reopening.
Mr Lyons said: "It may be the case that the advice comes back that social distancing can be arranged and that could go ahead."
Junior Minister, Gordon Lyons says there may be 'nuanced' changes to lockdown measures.
He says that it may be possible for garden centres to open.
He also confirms that the Executive is looking at the issue of private prayer spaces. pic.twitter.com/SnopC5WvxH

— Q Radio News (@qnewsdesk) May 11, 2020
He referenced the impact on people's mental health of the lockdown.
He added: "It might be easier to get people to stay at home if they are able to do more work in the garden."
MLA Declan Kearney told Stormont: "We are in a critical situation, we are not out of the woods yet.
"There is a potential for confused acoustics arising from the message issued by Boris Johnson yesterday evening."
He added: "That is not the page that we are on, we are still at a point where we are dealing with Covid-19, we are in the midst of that battle.
"It is essential that no-one gets mesmerised or distracted by what was said last night."
Declan Kearney
MLA Gordon Lyons said it had always been the case that parts of the UK had taken different approaches to tackling the pandemic.
He told the Stormont debate there were different regulations and there would always be nuanced differences between legislations.
"That is one of the benefits of devolution, that each country can adapt their messaging and approach depending on their circumstances.
"We are committed to the right outcome for Northern Ireland."